Social Media Application
Development of Facebook Application

E- Commerce Application
A User - Friendly Shoping Cart

Development Application
Using ASP.Net Visul Studies 2008

With so many millions of websites for various businesses on the internet, it is very easy to become lost in there. But internet presence is extremely important for any business worth anything. What can set your business website part from others is the use of search engine optimization techniques to get traffic to your website.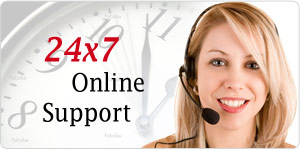 We aspire not just to achieve decent work, but great work

Web Designing

Web Development

Internet Marketing

Web Application

Web Promotions

Web Designing

Domain Registration
Application Development Outsourced Product Development , Testing
Custom Application Development Window Base Web Base Applications
Mobile Development i Phone Applications Developments
Digital Marketing Services SEO, PPC ,SMO ,Web Design , Development
Ecommerce Solutions Best E-Commerce Application Development

Sign up to get the latest news and offers!
Enter Your Email Address Here