Social Media Application
Development of Facebook Application

E- Commerce Application
A User - Friendly Shoping Cart

Development Application
Using ASP.Net Visul Studies 2008
Content Management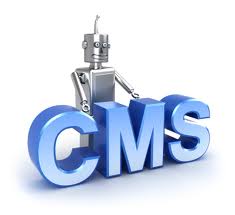 Content Management
CMS or Content Management System makes it easy for you to maintain your website. Content Management System makes use of software and database to organize & manage website content.
In this rapid changing world of internet, it is imperative to update content of your website because outdated information on any website may result in decreasing the web traffic which directly affects the popularity of a website. In order to stay ahead in this competitive era, it is essential to implement content management solution to enhance your web presence.
Our CMS service is an effective way to reduce the cost of managing and controlling your website. It provides you an edge over others by enabling you upload content in easy, systematic and faster way. Even if you are not technically sound, it allows you to manage the content of your website by yourself without any hassle.
We have successfully accomplished several CMS implementations. With our expertise and experience we have served patrons from various domains such as:
Multilingual Websites with Extended Reach
Blog sites
Corporate Websites
E- commerce Websites
Interactive Web Applications
Forums
We offer comprehensive content management solutions by amalgamating the best applications and platforms. We deliver robust content management services that efficiently & effectively create, manage, organize and publish information on your website.
Benefits of choosing our CMS Services:
Our CMS solution lessens the cost of website maintenance.
Empower users to manage their own content.
We make it easy and simple for you to create, edit and organize content on your website.
We provide customized, ready-to-use and top notch solutions.
Our project execution does not require high budget.
Maximizes Return on Investment.
Our Content Management Solutions